All-Island Initiative Launched to Help Communities Tackle Shared Challenges
13 Mar 2022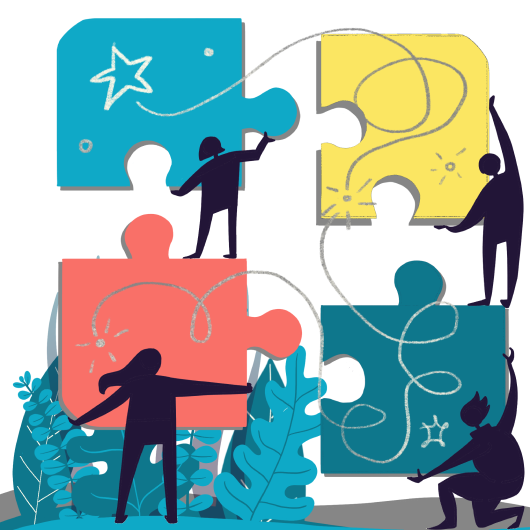 NICVA and The Wheel launch Shared Island, Shared Practices, a new all-island initiative that will bring together communities from across the island to discuss solutions to their shared challenges.
Over the next nine months, The Wheel and NICVA will facilitate a series of dialogues between community and voluntary groups North and South of the border to identify emergent local, regional, and all-island responses to challenges such as:
rural sustainability
recovery from the Covid-19 pandemic
developing the island economy
digital inclusion; and
achieving a just transition to a sustainable, de-carbonised and biodiverse island.
The initiative will identify and promote community-led responses that promote shared-island economic and social collaboration. A series of podcasts will explore each of the above mentioned- issues, and highlight relevant collaborations North and South.
Shared Island, Shared Practices is jointly funded by the Department of Foreign Affairs through the Reconciliation Fund and the Department for Communities.
Speaking ahead of the launch, Ireland's Minister for Foreign Affairs, Simon Coveney, commended The Wheel and NICVA for the "great leadership and commitment they have shown in getting the Shared Island, Shared Practices initiative up and running". He added: "I am delighted that my Department's Reconciliation Fund has been able to support this important all-island collaboration.  Projects like this open up new pathways, and help build the kind of sustainable North-South links and relationships that are a vital dimension to deeper reconciliation on this island."
Norther Ireland Communities Minister Deirdre Hargey said: "I'm pleased to be supporting this important north/south initiative, which will allow us to take a look at a number of key challenges that we face as an island.  I will be following this work closely and look forward to hearing the discussion and ideas that emerge as we work towards economic and social recovery from the Covid-19 pandemic."
Deirdre Garvey, CEO of The Wheel added: "Our island is home to diverse traditions, but we have a shared geography and communities North and South face similar challenges. Civil society has a key role to play in addressing these challenges. Shared Island and Shared Practices will point the way to a new era of community-led all-island collaboration."
Seamus McAleavey, CEO of NICVA said: "Voluntary and community organisations are collaborative in nature and can learn from each other. There has been significant north south collaboration in our sector over the years for mutual benefit, but this initiative will focus our attention on the benefits even more and engage more organisations. The challenges are common but so are the solutions. We will tap into the experience of organisations across the island and spread the learning for everyone to benefit."
For more information on either organisation, visit www.wheel.ie and www.nicva.org