Be Inspired – Beyond Skin
16 Feb 2023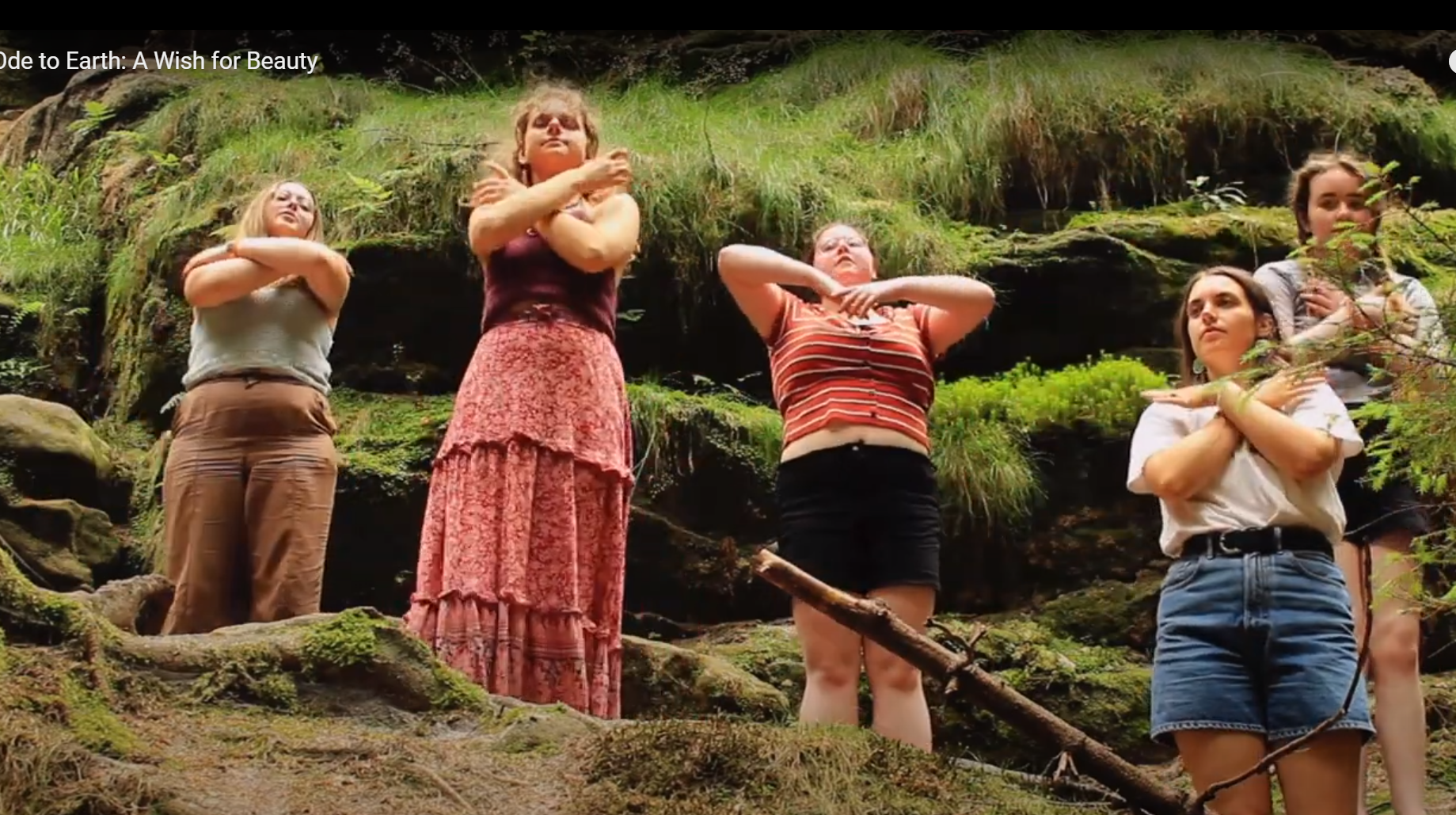 iCommunity is always on the lookout for inspiring stories of cross-community and cross-border collaborations. Get in touch if you have words, images or short films you would like us to showcase.
We wanted to highlight the results of a project created with the support of Cultural Bridge, a new pilot funding programme co-produced by Fonds Soziokultur, Germany, in partnership with the British Council, Arts Council England, Arts Council of Northern Ireland, Arts Council of Wales/Wales Arts International, Creative Scotland, and Goethe-Institute London, which advocates bilateral community arts collaboration. 
The programme aims to enable social change through the medium of diverse art forms and community arts practices. It promotes cross-border cooperation between the UK nations (Wales, Scotland, Northern Ireland, and England) and German cultural institutions in various disciplines and participative methods.  
Cultural Bridge funders Goethe Institut, Fonds Soziokultur, National Lottery, Arts Councils Northern Ireland and Arts Council England.   
Beyond Skin is an organization that uses art to promote peace and equality in society, and to fight against racism and sectarianism. They work mainly in Northern Ireland, but also collaborate with individuals and organizations around the world. In a project that aimed to bring about social change through diverse art forms and community arts practices they supported a collaboration between 12 Northern Irish and German youths who are passionate about activism and the arts. They created a multi-arts campaign that combines music, dance, and advocacy to raise awareness about climate change. The campaign allowed the young participants to reach out across borders and engage other young people from diverse communities in creative social development. As part of the project, the young people created short films exploring different themes related to the environment, using Ballycastle as their backdrop. 
https://www.beyondskin.net/ode-to-earth-cultural-bridge 
We hope you enjoy these two short films: