Fighting Words
16 Feb 2023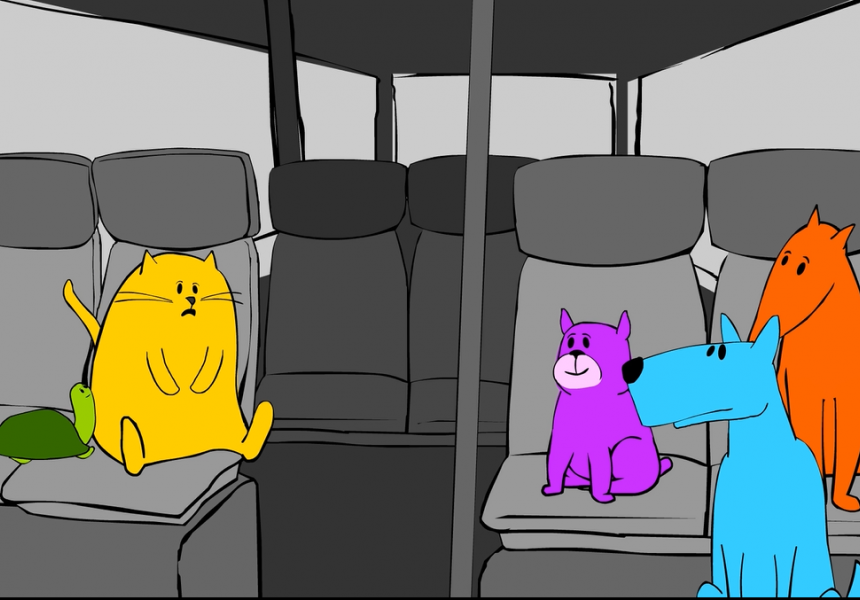 Fighting Words & Fighting Words NI
Story Seeds: an all-island creative writing project 
Over the past 15 years, Fighting Words has been providing creative writing opportunities for children, young people and adults in the Republic of Ireland. In 2015, Fighting Words NI opened in Belfast to serve the children and young people of Northern Ireland. The two organisations have a shared vision: to provide opportunities for children and young people to discover and harness the power of their imagination and creative writing skills.  
In 2021, a new project sprouted: Story Seeds. Building on previous collaboration between the two centres, Story Seeds invited primary schools in north inner-city Dublin to contribute to a shared story. Each of the 22 schools that participated wrote one chapter, building on what went before. The project was expanded and the result was seven books (Dublin North, Dublin South, Dublin West, Drogheda, Wicklow, Cork and Limerick), one chapter per class, co-created by 4,000 students between 2021 and 2023. 
In response to an invitation from the Shared Island Initiative, Story Seeds grew into an all-island project. The intention was to create a new story, written by children from different schools around the island of Ireland, which would be turned into a short, animated film. Nerve Centre in Derry-Londonderry came on board as a creative partner, to transform the words of three school groups into the film you see below.  
Three schools were chosen to take part – St Mary's School in north Dublin, St Patrick's Primary School in Derry/Londonderry and Nettlefield Primary School in east Belfast. The children were aged 10-11 and numbered approximately eighty from across the three schools.  A team of staff from both centres, together with local Fighting Words volunteers, co-delivered a series of workshops in each school. Nerve Centre animator Dee Gribbin was on hand to create illustrations to accompany the ideas. 
What made Story Seeds different from previous collaborations was the focus on place: children were encouraged to think about where they lived and what they liked about it and bring elements of themselves and their community into the story. Landmarks, colloquialisms and secret places all wove themselves through the stories as they came to life. Students had the characters enjoy crepes at St. George's Market in Belfast after they had visited Dublin Zoo and the Brandywell Stadium in Derry-Londonderry. 
Once the three-part story, Titan and Friends, was completed, the children were brought together online to read their chapters aloud to each other – and, for some, to discover how the story ended! 
It was then developed into a script by Nerve Centre staff, whose audio engineers visited each school to record audio – all characters in the animated film are voiced by children who wrote the story. Both the children and teachers were delighted with the finished product and the film was shown at the Shared Island Conference on 5th December 2022 to an audience of two hundred invited guests at Dublin Castle.  
One of the many successes of the project is that it allowed for collaboration between the two Fighting Words organisations at a deeper level – staff from both centres designed and delivered workshops together, rather than in parallel. The goal of producing an animated film allowed for further all-island collaboration and future Story Seeds projects will continue to build relationships with creative partners around the island.  
Key learnings from the project include the importance of a clearly defined project scope from the outset and good communication between centres. These will be incorporated into future iterations of Story Seeds, which will work with children living in counties along the border, to encourage a shared sense of place between young people on either side of the border.