Habitat for Humanity
16 Feb 2023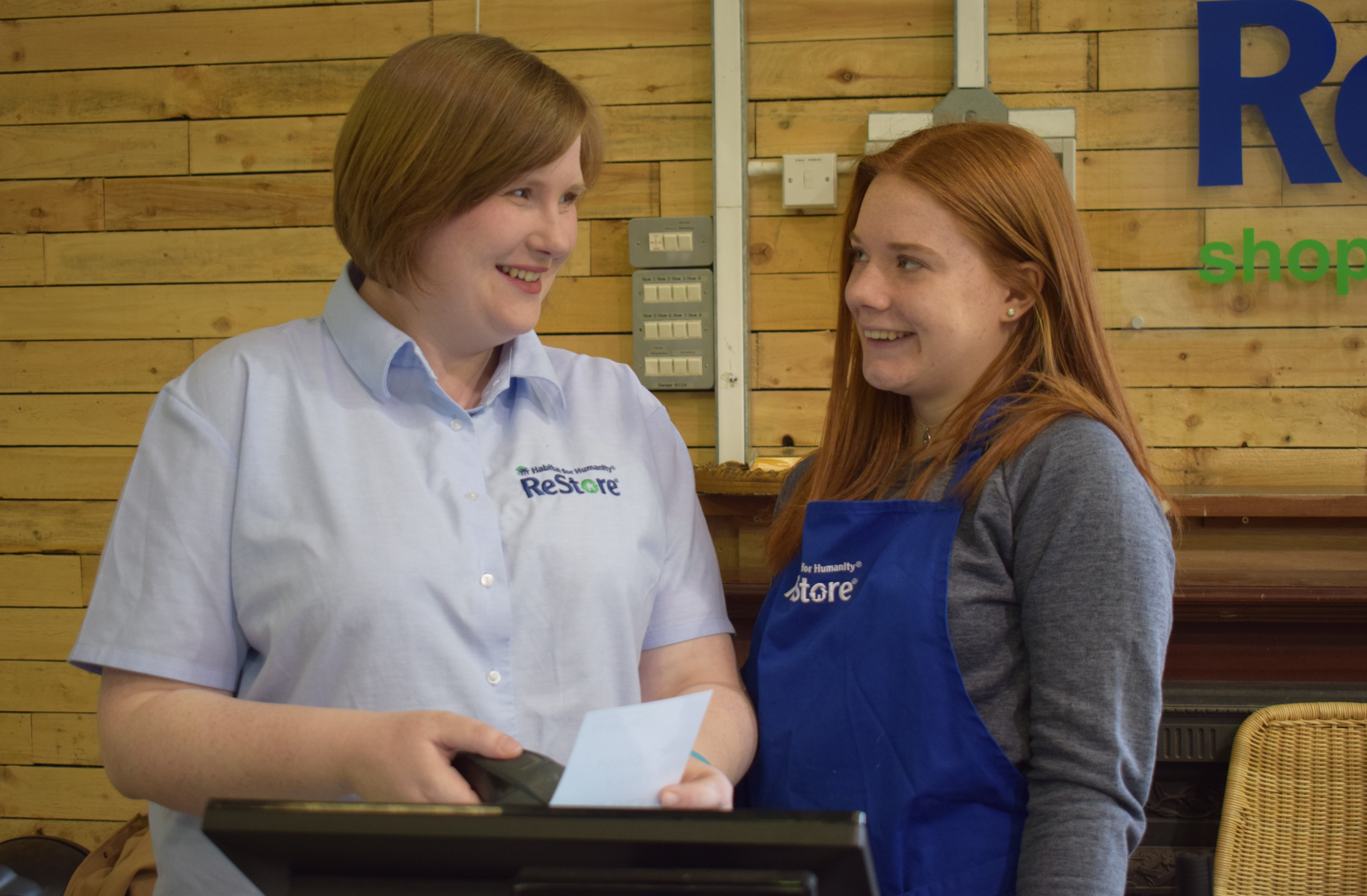 Communities and organisations collaborating on a cross-border or all-island basis. 
What was the main focus of the collaboration? 
Habitat for Humanity has had a presence in Ireland since in 1993, when Habitat Northern Ireland began its operation then Habitat Ireland launched in the Republic in 2002.  
Working as 2 independent national organisations, with distinct local programmes, Habitat's mission brought together thousands of volunteers in support of the work in Northern Ireland, in the Republic and in partnership with Habitat programmes in some of the world's poorest communities. 
In challenging economic times, with a shared vision of a world where everyone has a decent place to live and a focus on breaking down barriers through volunteer engagement it made sense to unify our operations in Ireland. Working together was important as we looked to scale our work in Ireland and for global programmes, we couldn't do less in a world where the need for decent housing is so urgent. 
How did it come about? Tell the story of what happened and with whom? 
A real focus for our collaboration was the potential to scale Habitat ReStore, the charity's social enterprise, across Ireland. Jenny Williams, Chief Executive had first visited one of 800 ReStores in the US in 2008 and could see its potential to help tackle poverty, provide a platform to serve local people and to continue to break down barriers and build community here in Ireland.  
The dream for ReStore was always about delivering sustainable impact for local communities. We launched the first Habitat ReStore in Europe, in Lisburn in 2012 and since then opened stores in Ballymena, Newry and Newtownards.  
Poverty and inequality, youth unemployment and persistently high reusable waste to landfill is the backdrop to ReStores growth. The current cost of living crisis highlights ReStores importance in delivering for local people. ReStore is mission driven and sustainable; directly tackling poverty and protecting the planet. Too many families across Ireland can't afford the basics, so home maintenance is pushed way down the list. ReStore empowers families by providing affordable products and services; helping those with limited resources to make vital improvements to their homes. It's also a great place to shop; any day, in every ReStore, you will find families who need low-cost materials alongside bargain hunters and environmental champions – that's vital in making sure there is no stigma in choosing ReStore. 
What did you do together? 
We are now working together as one operation across Ireland our global programme support is unified and our key deliverable was to launch the first Habitat ReStore in ROI, in Drogheda in April 2022. 
What were the successful parts and what impact did you see/measure? 
ReStore creates employment and volunteering opportunities for people of all ages, backgrounds and abilities; retired volunteers have so much to give in helping provide buddy support for those who are marginalised; with mental health challenges, offending histories, or just needing support for employment.   One of our mission principles 'everybody has something to give and something to gain from building strong community' is lived out in ReStore.  
ReStore is our community; volunteers and partner agencies like the Probation Board, Action Mental Health and others testify to the impact for individuals. Every volunteer has their own story to tell about ReStore, listen to Jenny's here. 
The win-win is that we divert thousands of tons of reusable material from landfill helping to protect the environment. The business model works when we have donated materials, so partnerships with companies especially in the construction sector, local authorities and other organisations are critical to its success. Companies connect for many reasons but we know we help deliver on sustainability targets, CSR targets and community reinvestment. The synergies help build the impact. 
In this last year ReStore helped 45,000 people access low cost materials to improve their homes, supported 25 people into employment, provided a new home for 150 old kitchens through our Kitchen Rescue programme, and diverted 1,000 tons of reusable material from landfill helping to protect the environment. Habitat engages young people through interactive youth programmes including Our Waste, Our World which was developed out of ReStore and helps join the local and global dots. As children learn more about why it is vital to reduce waste in Ireland, we also help them understand why sustainable development is important for the whole world. 
What ran smoothly? 
Choosing County Louth as the location for the first ReStore, we had initially focused on Dublin but when that didn't work out we took a step back and decided that launching in Drogheda was a more natural progression in terms of operations North and South. 
That familiar phrase 'Location, Location, Location' is vital in ensuring ReStores success wherever we are. We need to be visible, accessible for customers and donors, close to road networks and with good parking. We found a wonderful building on the Donore Road which at 14,500 sq. ft provided the space we needed. 
The co-location of the Habitat office with ReStore was a key learning from our launch in Lisburn 10 years ago. We therefore relocated our Dublin office to Drogheda which allowed us to manage costs and ensure that ReStore becomes a hub for our work in ROI.  
We secured support from ReThink Ireland's SED Fund which provided an opportunity to refine our scaling strategy, including developing a Theory of Change for ReStore specifically. 
We secured small grants from Dormant Accounts through Louth County Council supporting the purchase of a forklift and from the ARISE fund which underpinned the cost of launch advertising. 
Local community support has been strong. Reliable donor partnerships and robust volunteering programmes are the key to the sustainability of the ReStore business model. Strong relationships within the construction sector and a growing corporate commitment to environmental sustainability as well as solid donations from the local community is supporting steady growth in sales in ReStore Drogheda and we are now looking ahead to the next ROI ReStore.   
What didn't go well and what learnings did you harvest from those aspects of the project? 
Finding a suitable, affordable building for ReStore is the biggest challenge across Ireland. We planned to launch in Dublin first and almost signed a lease just before COVID, which would have been very difficult given that we couldn't have opened for long periods. 
What barriers, challenges or other points of learning did you identify? 
Habitat for Humanity's brand awareness is strong in Northern Ireland, the organisation had a longer history and strong local volunteer programmes built on its commitment to reconciliation and breaking down barriers between divided communities through its local house building programme. 
In ROI Habitat had delivered a number of local housing projects both new build and refurbishment but is best known for its international volunteering programme. Brand awareness is lower and that meant we started behind the line when talking to potential partners. 
We are able to bring 10 years of learning in Northern Ireland to the launch and scaling of ReStore in ROI but operating in a new jurisdiction brings new challenges and opportunities too! 
What opportunities for future collaboration did you identify? Are you working on these and if yes please outline, if no please explain why? 
ReStore works for everybody. It delivers for people and the wider community, it delivers against reuse targets and the Sustainable Development Goals, it aligns with government strategies and delivers positive impact for health and social change as well as the environment. Our goal for scale is ambitious, it will need partnership and community support, but the impact is so important and we are focused on making it possible.  
Our strategy includes 2 further stores in Northern Ireland; we will open ReStore Belfast on Crumlin Road in March and are working hard to secure a building in Derry. In the Republic our goal is for 10 stores, Drogheda is a platform from which to scale to other communities where there is community felt need and support.  
We joined CRNI when ReStore was only operating in NI and appreciate their dedication to meeting member's needs. We look forward to opportunities to collaborate with other members as we scale. 
Engaging with Rediscovery Centre has been very helpful. We have recently applied to join the Paint Reuse network and see that as an important collaboration for the future. 
Our challenge is always about capacity; we would love to find a strategic partner who would understands the impact and would partner with us on the journey to scale. 
That lack of capacity impacts our ability to build partnerships, invest in community consultation and impacts our search for suitable buildings.  
Our focus right now is on securing a building in the wider Dublin area, as well as in border counties which makes most sense operationally but we would consider the right building anywhere in Ireland.  
We would love to hear from any organisations who are interested in partnering with us to help ReStore scale and deliver integrated social, societal and environmental impact in other communities in Ireland. Take a look at our website or get in touch by email: info@habitatireland.org  or phone: +353 41 213 9894.