iCommunity: A Vision for Addressing Challenges on our Shared Island
04 Oct 2022
The Wheel and the Northern Ireland Council for Voluntary Action (NICVA) launched iCommunity: A Vision for Addressing Challenges on our Shared Island in Dublin on 3 October.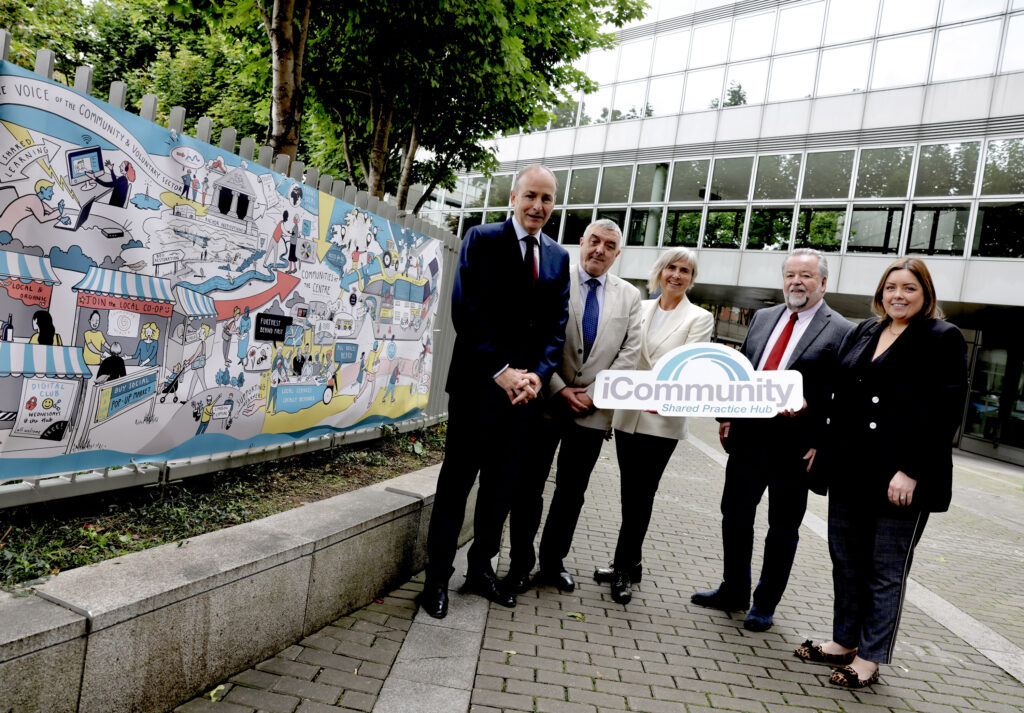 Pic shows Taoiseach Micheál Martin, Vincent Keenan, Chair of The Wheel, Deirdre Garvey, CEO of The Wheel, Seamus McAleavey, Chief Executive, Northern Ireland Council for Voluntary Action (NICVA) and Deirdre Hargey, Minister for Communities, Department for Communities, Northern Ireland.
The report is based on a series of conversations with communities across the island under the banner of the iCommunity project, a joint initiative of The Wheel, the national association of charities, and NICVA.
The report identifies an ambitious programme of work for civil society stakeholders to advance on a shared island basis. It sets out a new vision for increased all-Ireland collaboration on shared challenges, including climate action, rural development, and digital connectivity and remote work.
The iCommunity project is supported by the Shared Island Unit in the Department of the Taoiseach, the Department of Foreign Affairs Reconciliation Fund, and the Northern Ireland Executive's Department for Communities.

If you would like to watch the recording of the full event it is available here on the iCommunity Youtube channel.