The Shared Island Civic Society Fund: Fostering All-Island Collaboration in Ireland
16 Feb 2023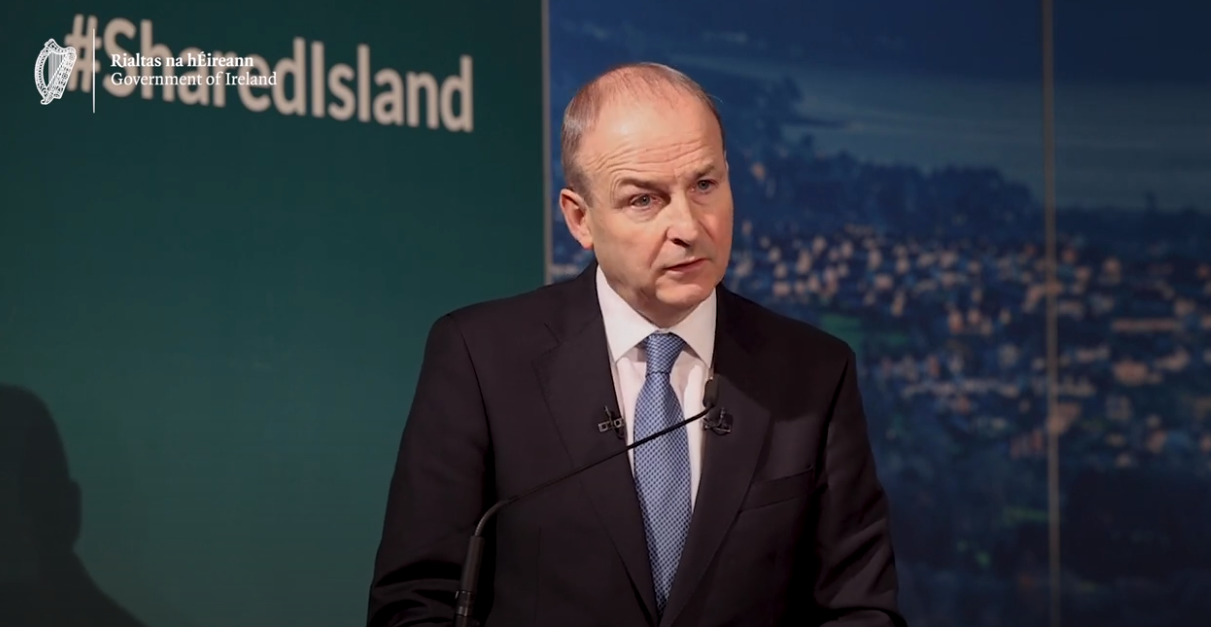 In the last issue of iCommunity's quarterly newsletter, we highlighted the announcement of the new Civic fund. As the deadline for applications draws close- Monday, 27 February 2023, thought we'd share a little more of the background to the creation of this fund.   
The Good Friday/Belfast agreement, signed in 1998, will be celebrated in its 25th year this year. It marked a historic moment in the peace process and the normalizing of relations between the North and South of Ireland. It now functions as a constitution for Northern Ireland, and is therefore, sometimes called the Peace Agreement. It paved the way for a new era of cooperation, mutual understanding, and inclusiveness on the island. The Shared Island Civic Society Fund is part of that lineage to encourage practical North-South cooperation and engagement across various sectors and themes. It is a top priority for the Irish government that wishes to harness the full potential of the Peace Agreement.  
Over the last few years, the Shared Island Dialogue series has highlighted key areas of cooperation. Michael Martin spoke about in one of his last public appearances as Taoiseach in 2022 Taoiseach Micheál Martin's speech at the 2nd Shared Island Forum, Dublin Castle.
It has become evident that there is a strong interest in deepening the relationships between civic society actors from North and South. The new Fund aims to promote cross-border links and build a shared future for all communities and traditions on the island. 
The Good Friday Agreement/Belfast Agreement recognized the significance of active and inclusive civic engagement in building peace and in supporting and developing cross-border relationships. Some civic society organisations are already constituted on an all-island basis, such as major sports governing bodies, while others have formed cross-border partnerships or have members in both jurisdictions. However, cross-border civic society interaction is limited in many areas, despite common circumstances, interests, and concerns. 
The Shared Island Civic Society Fund aims to support civic society and community organisations in developing new cross-border links, strengthening existing partnerships, or creating cross-border connectivity on issues of concern for the island of Ireland. The call notes that applications are welcome from underrepresented voices such as women, young people, older people, ethnic minorities, and LGBTQI+ but must have a strong North-South dimension and demonstrate how the proposed project will deepen North-South links, promote inclusive cross-border engagement, contribute to the development of an all-island civic society ecosystem, and adopt an innovative approach to building North-South relations. The Fund also prioritises applications related to climate and environment, community development, heritage and conservation, social enterprise, charity, and voluntary sector, and sport. East-West applications with a North-South dimension are also welcomed. 
Eligibility for the Shared Island Civic Society Fund is open to new cross-border civic projects and forums. The funding can complement existing North-South project work or serve as seed funding for regional or national civic society organizations establishing new cross-border links. The Fund aims to foster sustained engagement between civic society organizations at a regional, national, or sectoral level, as opposed to stand-alone events or engagements. 
The Shared Island Civic Society Fund represents a significant step forward in promoting all-island collaboration and building a shared future for all communities and traditions in Ireland. It offers a unique opportunity for civic society organizations to deepen North-South links and make a positive impact on people's lives on the island of Ireland. 
Full application guidelines and details are available here. 
The deadline for all application is 27 February 2023.